I always try to send thank you cards out in recognition of gifts or kind deeds, but sometimes those thank you cards do not make it in the mail quite as promptly as I would hope to get them there. This year, I have Christmas thank you cards ready and waiting, personalized with our family name on them: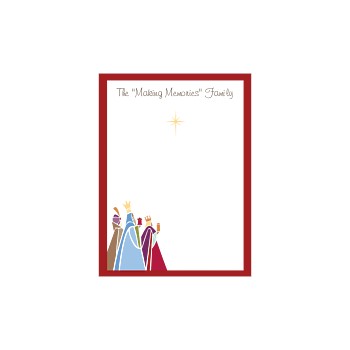 Magi Gifts Brown Thank You Card
With such handsome, personalized stationary, I'm really looking forward to getting our thank you cards out the first chance that I get this year.
Do you send thank yous, Christmas or otherwise? Have you found that nice stationary products make you more likely to correspond via non-electronic means?
* I will receive a $10 Shutterfly credit in exchange for sharing this project, but all opinions shared within this post are my own.